Over the last seventy years, we've been taught to think of a neighborhood as a homogenous space. It's either a residential area filled only with homes, or a commercial district lined with stores and offices. But that's not the way our ancestors built neighborhoods, and it's not the way we should if we want to develop strong and resilient towns. Typical suburban neighborhoods are manufactured monocultures; what we want to support is thriving human ecosystems.
In this course, we will explore the idea of "complete neighborhoods" — places where you can fulfill your daily needs from home to work to school to errands — all within walking distance of each other. We'll talk about:
developing housing that can adapt over time,
cultivating local economies that can support jobs over the long run,
growing local food systems,
and more. 
This course will give you the tools you need to get out there and start making your neighborhood more resilient right now. And you'll leave the course with your own plan for local action that you can begin implementing immediately.
This class is aimed at anyone who is interested in helping their town become stronger with no professional background required.
We are still preparing this course. We plan for it to be available in 2021. When completed, we estimate it will provide 3+ continuing education credits.
About the Instructor
Charles Marohn—known as "Chuck" to friends and colleagues—is the Founder and President of Strong Towns and the author of Strong Towns: A Bottom-Up Revolution to Rebuild American Prosperity. He is a professional engineer and a land use planner with decades of experience. He holds a bachelor's degree in Civil Engineering and a Master of Urban and Regional Planning, both from the University of Minnesota.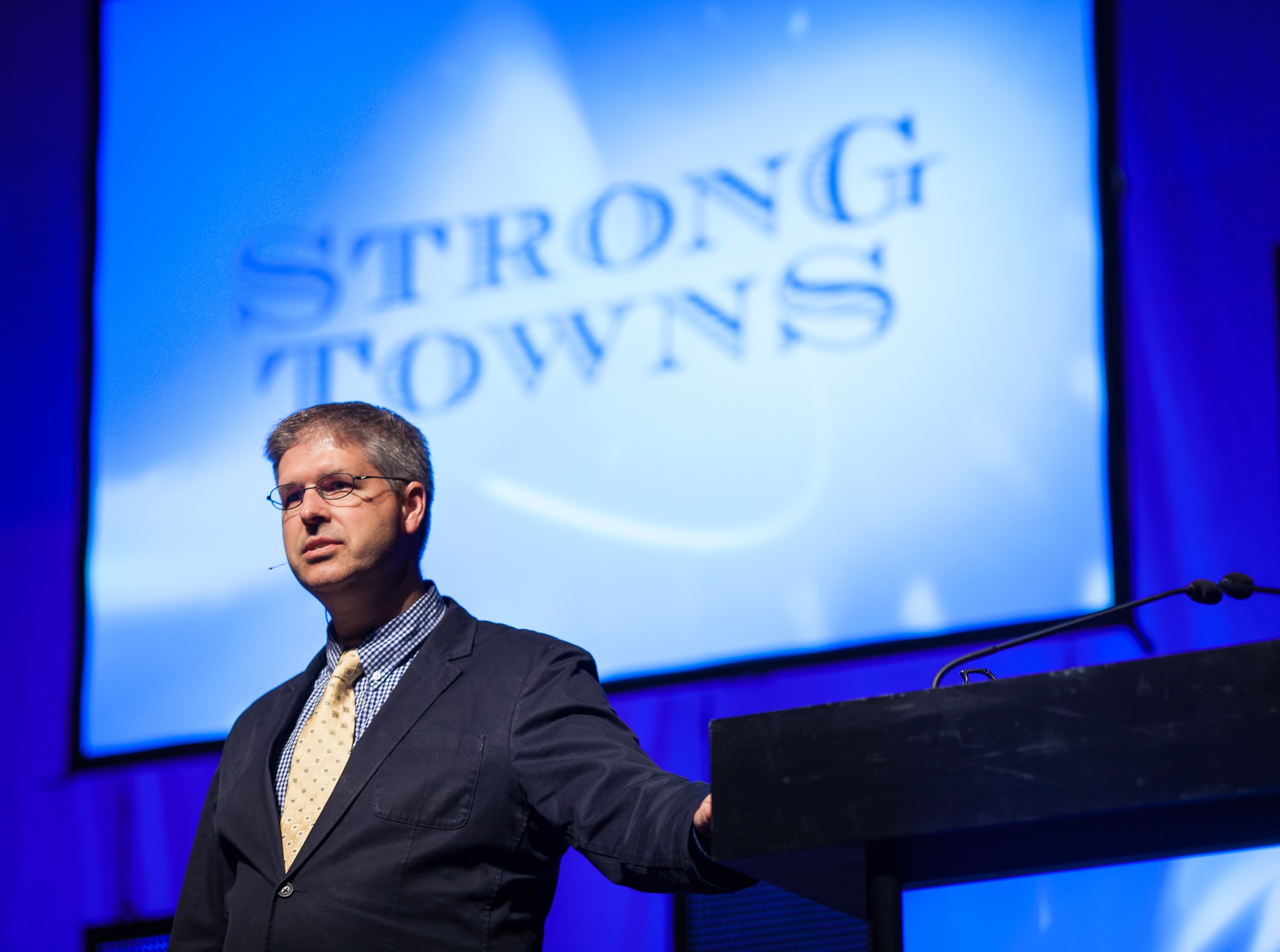 Other Featured Speakers include: 
John Reuter - Director of Local & Bipartisan Strategies at the League of Conservation Voters, and Board Member at Strong Towns

Daniel Herriges - Senior Editor at Strong Towns

Rachel Quednau - Program Director at Strong Towns