Course Description
Capital spending on infrastructure, equipment, and facilities often represent massive one-time investments in a community. Yet, they are also long-term commitments to service and maintenance, the kind of budget-wrecking obligations local governments struggle with over time. How do we make great capital investments that don't eventually undermine our prosperity?
The Strong Towns approach provides a way to evaluate capital expenditures and structure those investments for the greatest return. We go beyond project evaluation to examine how to leverage form and placement to magnify value. We also look at the risk-reward profile of a portfolio of modest projects. 
In this course, we will examine:
What makes a positive capital investment and which investments communities should stay away from.

Precautions to take when accessing grant money for capital expenditures.

Best practices when utilizing public debt to finance capital spending.

Leveraging routine capital expenditures for greater community returns.

The role of "little bets" in helping identify high-returning capital projects.

And more….
Participants in this course will develop a plan for local action that they can begin implementing immediately.
We are still preparing this course. We plan for it to be available in 2021. When completed, we estimate it will provide 4+ continuing education credits.
About the Instructor
Charles Marohn—known as "Chuck" to friends and colleagues—is the Founder and President of Strong Towns and the author of Strong Towns: A Bottom-Up Revolution to Rebuild American Prosperity. He is a professional engineer and a land use planner with decades of experience. He holds a bachelor's degree in Civil Engineering and a Master of Urban and Regional Planning, both from the University of Minnesota.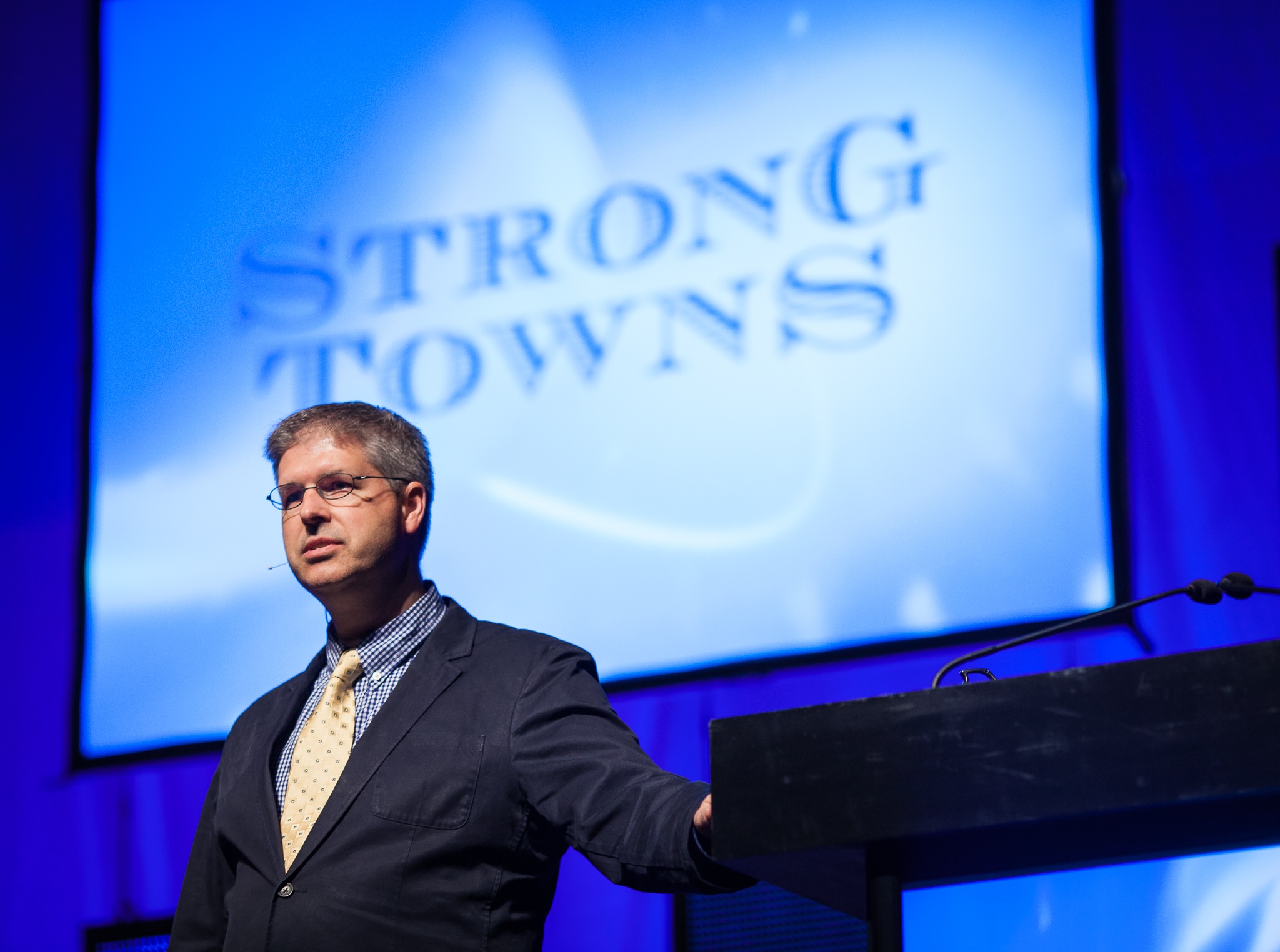 Other Featured Speakers include: 
Kevin Shepherd, PE, ENV-SP - Founder and CEO at 

Verdunity

Daniel Herriges - Senior Editor at Strong Towns