If we want to see our towns become resilient for whatever comes their way (hello, global pandemic), we need strong local economies. And that starts with entrepreneurs. Without a healthy ecosystem of local businesses, our towns will struggle and fail. The good news is that there are three key things governments and residents can do to help entrepreneurs thrive and grow. 
In this short-form online presentation, you'll learn how to get those going, and you'll get insights from a Strong Towns member with a decade of first-hand expertise in building resilient economies. Course participants also get access to a printable how-to guide and additional resources.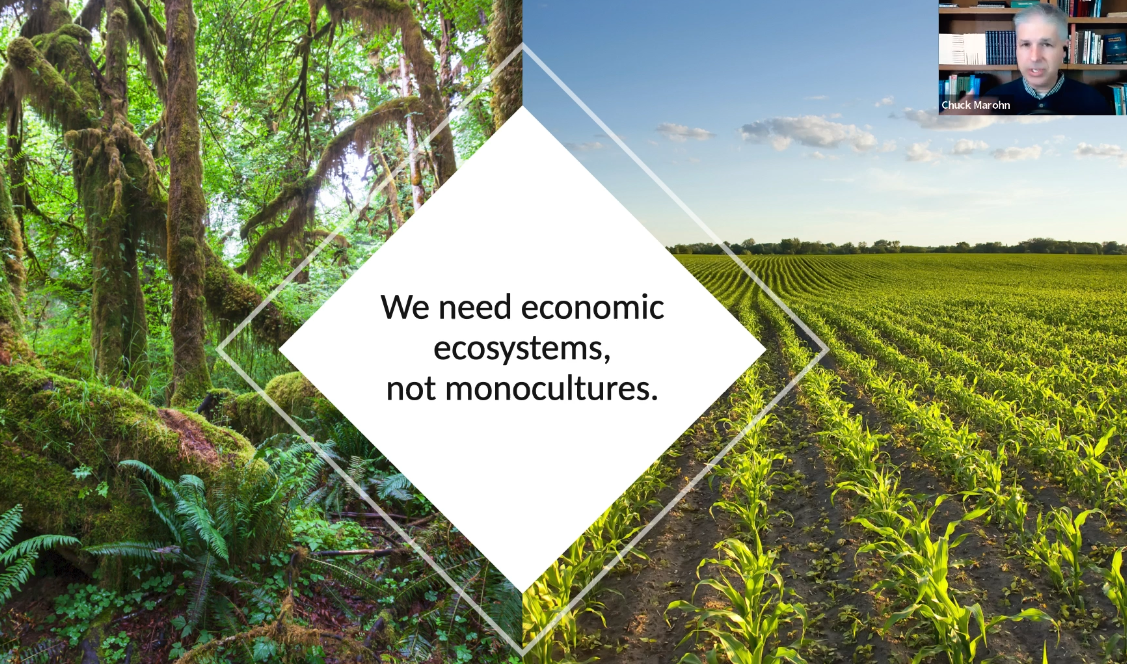 Join Charles Marohn (President of Strong Towns) and Skyler Yost (Economic Ecosystem Builder at the York County Economic Alliance) as they discuss how to cultivate a generation of entrepreneurs.
The course is worth 1 continuing education credit through the AICP.