The challenges our cities face can often feel enormous: cascading levels of debt, maintenance backlogs that are years old, downtowns depleted and hope lost. But you're not alone in your desire to make your community stronger.
Across the nation, thousands of people like you are getting together with their neighbors and stepping up to challenge the status quo and work for something better.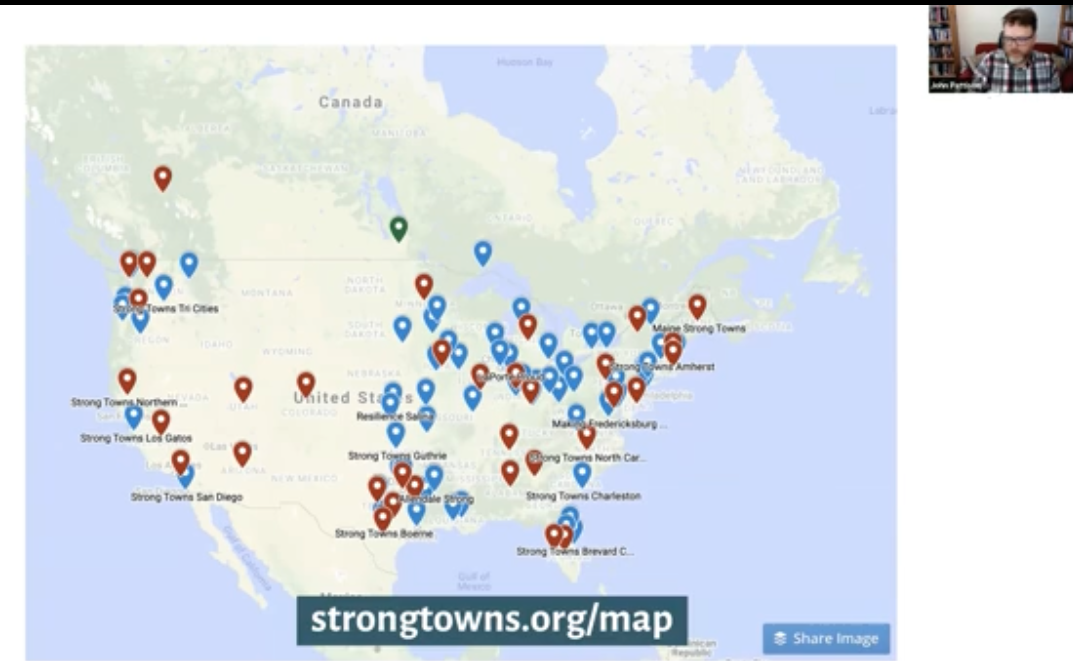 In this 1-hour online presentation, led by John Pattison (Strong Towns Content Manager) and LeVette Fuller (Shreveport City Councilperson) you'll learn about how to find those kindred spirits in your community and bring people together to jumpstart the Strong Towns conversation. Course participants also get access to a printable how-to guide and additional resources.
This course is worth 1 continuing education credit through the AICP.