Resilient local food systems are a backbone of strong towns. It's time to get serious about producing our own food. The good news is that there are so many ways to get started. 
Rachel Quednau (Program Director at Strong Towns) and Alexander Hagler (entrepreneur, farmer, and food activist) as they discuss four important steps any town can take to nurture their local food systems, in this shortform online course.
2020 showed us how fragile our food systems are, with shelves emptying and back-orders on basic items. Many of us opened our eyes to the possibilities of growing local food, while others were already invested in this work.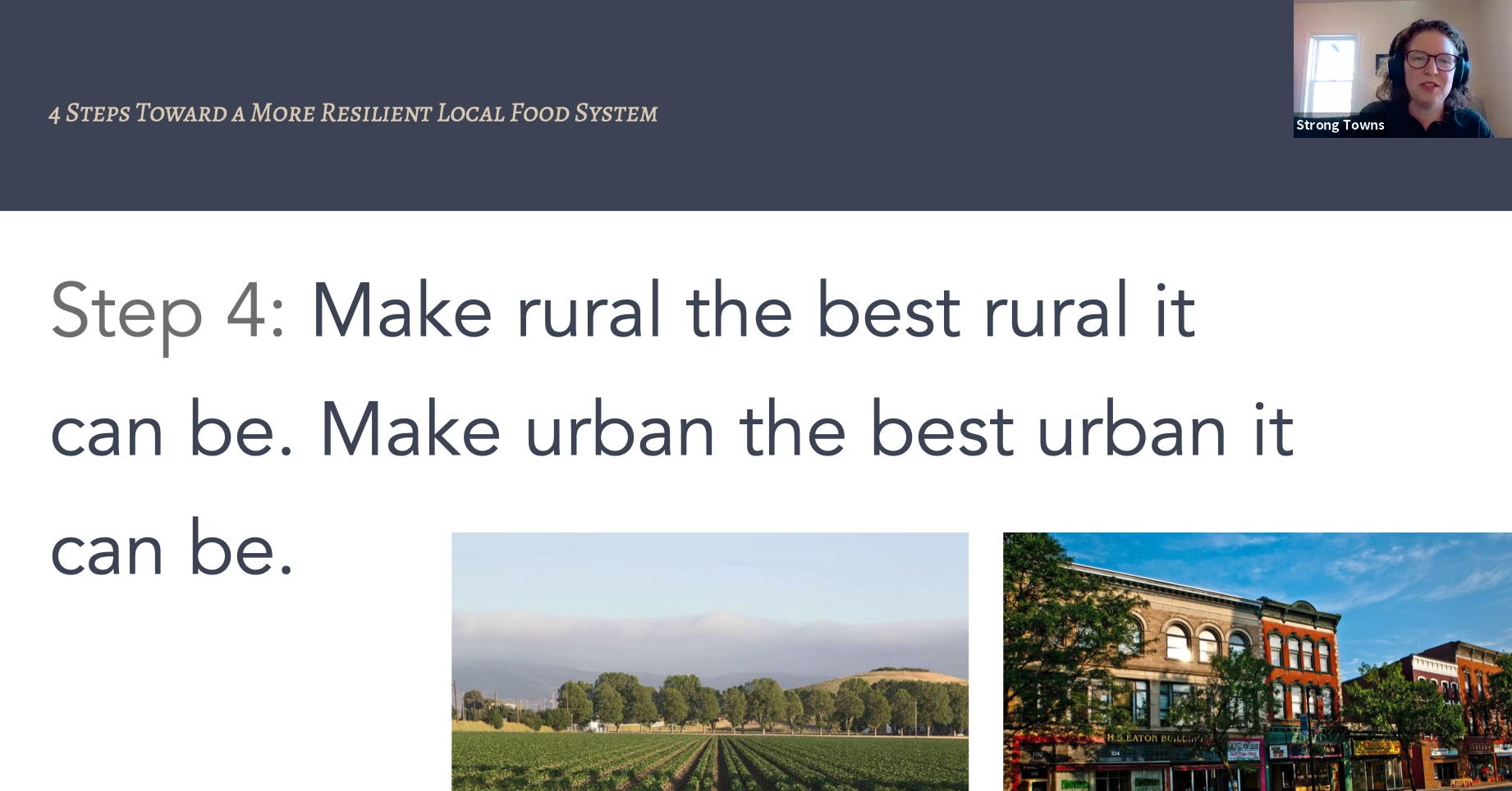 This online, 1-hour course will walk you through four steps toward a more resilient local food system. Course participants also get access to a printable how-to guide and additional resources.
This course is worth 1 continuing education credit through the AICP.