You've got a passion for building strong towns, but how do you rally your neighbors and start taking action? This course is all about helping you learn what your community needs and working alongside your neighbors to make it happen.
Through a series of case studies and discussions with community leaders all over the continent, this class will explore how to build civic infrastructure in three key areas:
Individual: How do you meet your neighbors and build up a community where people are aware of what's going on around them?
Organizations: How do we empower civic organizations like religious communities, rotary clubs and nonprofits to fill needs and gaps? 
Government: What is the role of local government in mobilizing communities to build strong towns?
This class is aimed at anyone who is interested in helping their town become stronger with no professional background required.
Participants in this course will develop a plan for local action that they can begin implementing immediately.
We are still preparing this course. We plan for it to be available in 2021. When completed, we estimate it will provide 2+ continuing education credits.
About the Instructor
Charles Marohn—known as "Chuck" to friends and colleagues—is the Founder and President of Strong Towns and the author of Strong Towns: A Bottom-Up Revolution to Rebuild American Prosperity. He is a professional engineer and a land use planner with decades of experience. He holds a bachelor's degree in Civil Engineering and a Master of Urban and Regional Planning, both from the University of Minnesota.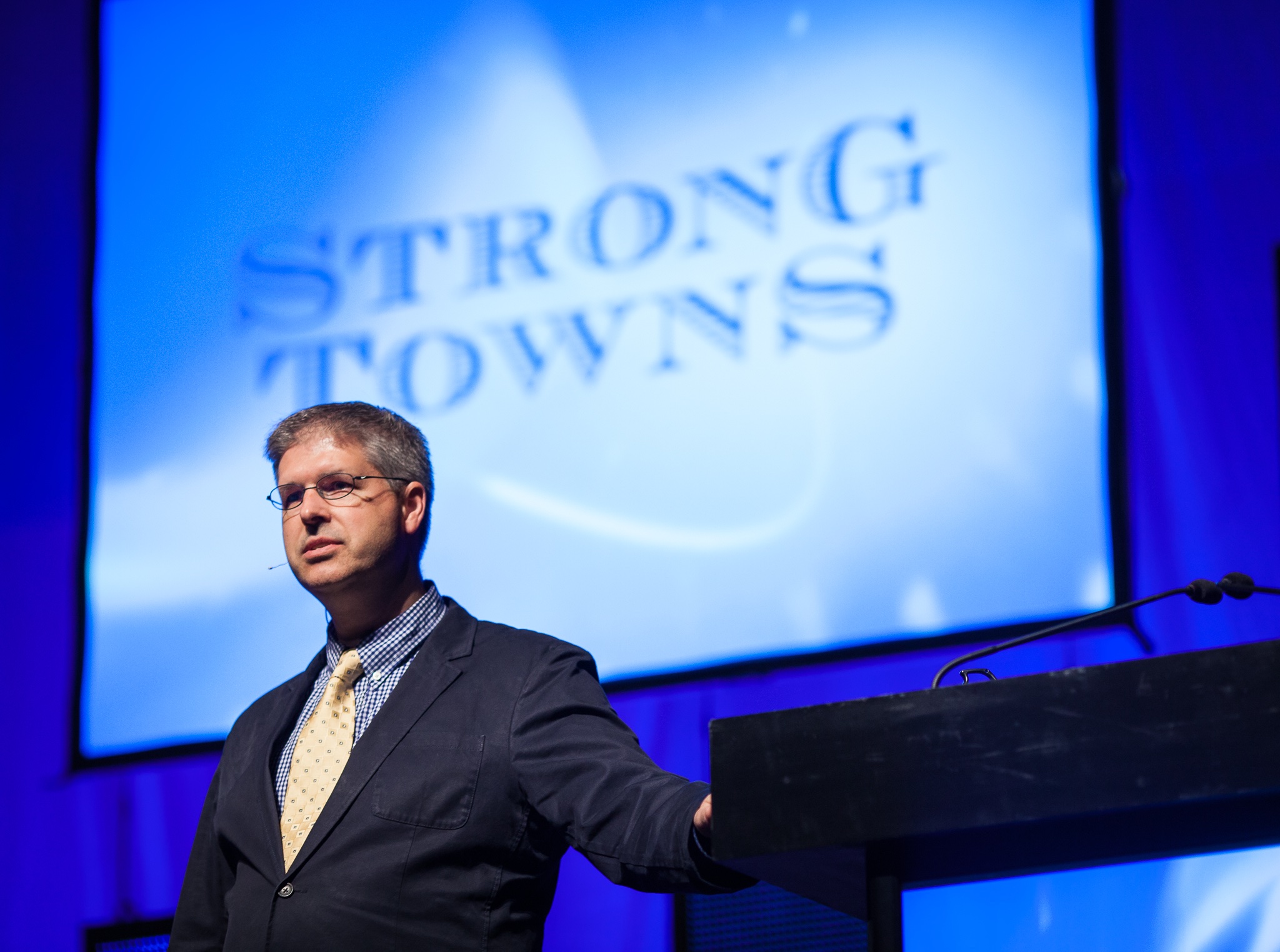 Other Featured Speakers include: 
John Reuter - Director of Local & Bipartisan Strategies at the League of Conservation Voters, and Board Member at Strong Towns

Daniel Herriges - Senior Editor at Strong Towns

Rachel Quednau - Program Director at Strong Towns