You've got a passion for building strong towns, but how do you rally your neighbors and start taking action? This course is all about helping you learn what your community needs and working alongside your neighbors to make it happen.
You want your community to change. You also want these changes to be received well by others. You want them to share a vision of what's possible with you and take steps to accomplish that vision together. 
Presenter
Join Charles Marohn of Strong Towns and three special guests in this 15-part video series which will ground you in an approach to mobilizing your community that will help you make it become a strong town.
Contents
Every lesson comes with a conversation starter question and a connection starter prompt. You get to decide what you start with these – will you get a small group together and talk about this? The course includes a group discussion handout in .pdf format.
You will also find a host of recommended resources to explore at the end of each lesson. You'll probably need to bookmark a few for later if you want to actually finish the course.
Target Audience
This class is aimed at anyone who is interested in helping their community become stronger with no professional background required.
About the Instructor
Charles Marohn—known as "Chuck" to friends and colleagues—is the Founder and President of Strong Towns and the author of Strong Towns: A Bottom-Up Revolution to Rebuild American Prosperity. He is a retired professional engineer and a land use planner with decades of experience. He holds a bachelor's degree in Civil Engineering and a Master of Urban and Regional Planning, both from the University of Minnesota.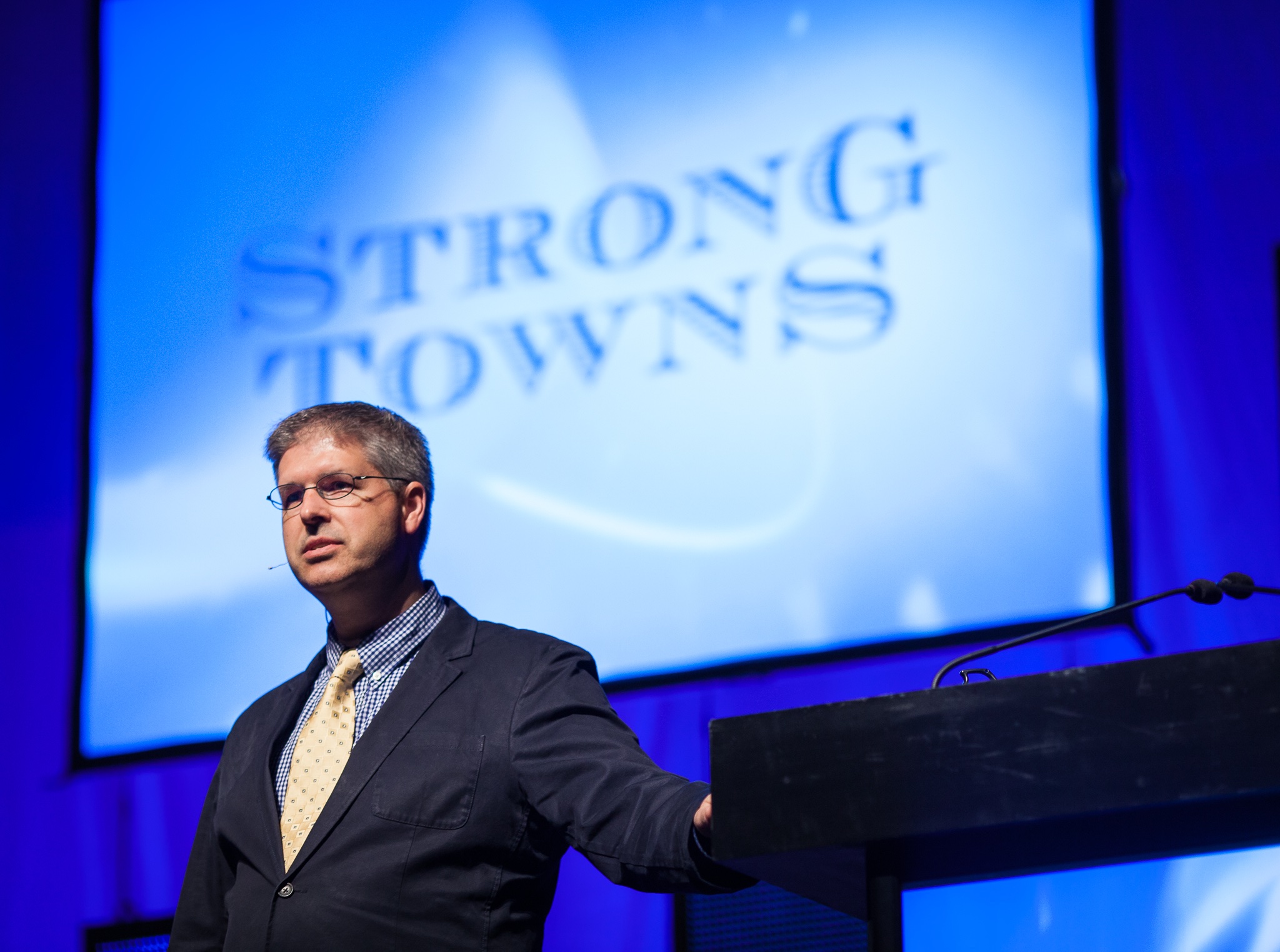 Other Featured Speakers include: 
Cate Ryba - Chief Operating Officer and Planner at Urban 3
John Reuter - Director of Local & Bipartisan Strategies at the League of Conservation Voters, and Board Member at Strong Towns
Michele Martinez - California Transportation Commission