Course Description
Transportation investments have shaped our communities for many generations, both expanding and limiting our options with each investment decision. Today, most local governments struggle to provide adequate investments in transportation, to maintain their basic systems, and to respond to growing demands.
A Strong Towns approach guides a community in making productive transportation investments with limited available resources. We go beyond simply transportation spending to align systems of growth and development with transportation policies. In this course, we will examine:
The forces that have shaped local government transportation investments and how that has impacted our development pattern.

How to balance maintenance needs with other investment opportunities, and which investments to prioritize.

The difference between a road and a street, and how we increase the return-on-investment and safety of our stroads (street/road hybrids). 

How to understand and properly respond to traffic congestion.

The role of safety in a transportation system and how to create a culture of systematic safety improvement.

The proper use of standards and codes for building transportation systems.

The role of biking and walking in building a productive place, and how to build support for biking and walking investments.

The role of transit in building a Strong Town, and how to make immediate transit enhancements on a limited budget.

And more….
Participants in this course will develop a plan for local action that they can begin implementing immediately.


This course is currently rolling out, with new lessons published each week. When completed, we estimate it will provide 6+ continuing education credits.
About the Instructor
Charles Marohn - known as "Chuck" to friends and colleagues - is the Founder and President of Strong Towns and the author of Strong Towns: A Bottom-Up Revolution to Rebuild American Prosperity. He is a Professional Engineer (PE) licensed in the State of Minnesota and a land use planner with two decades of experience. He holds a bachelor's degree in Civil Engineering and a Master of Urban and Regional Planning, both from the University of Minnesota.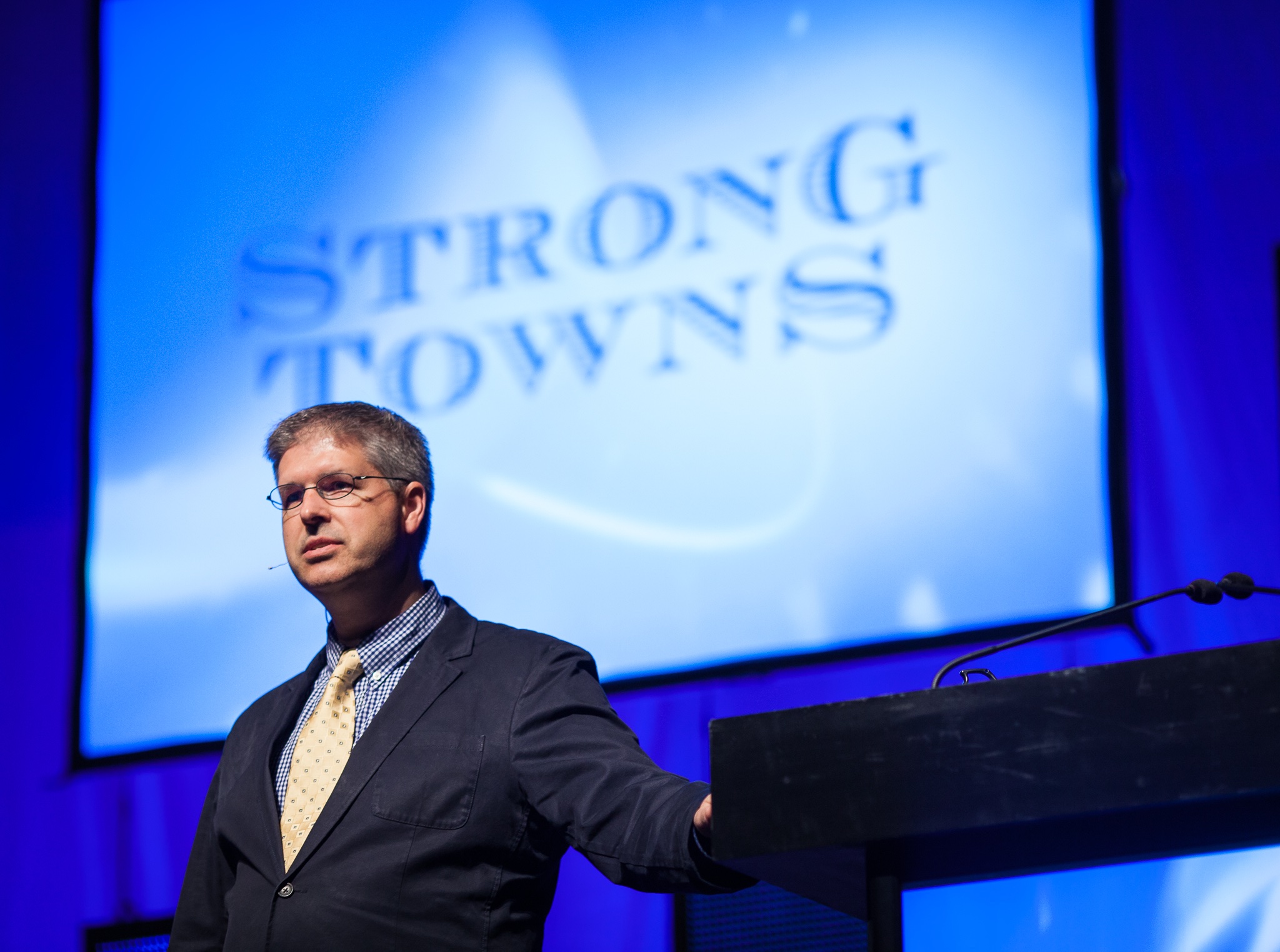 Other Featured Speakers include:
Joe Minicozzi, AICP - Principal at 

Urban3

Andrew Burleson - Software engineer, and Board Member at Strong Towns

Daniel Herriges - Senior Editor at Strong Towns

Rachel Quednau - Program Director at Strong Towns
Course Curriculum (In Progress)