Course Description
Many communities struggle with maintaining housing that gives residents quality options at affordable prices. Neighborhoods in steep decline exist next to neighborhoods that are unaffordable, and dislocation is a constant source of social anxiety.
A Strong Towns approach is not a miracle cure, but it creates positive feedback loops so stress and opportunity can lead to productive local action. In this course, we will examine:
Why local housing markets are so distorted, and the impact this has on our stability and prosperity.

How to create the right market incentives to bring about productive development patterns.

How to systematically address neighborhood decline on a limited budget.

Specific changes to local regulatory systems to create affordable housing options.

Steps to foster a bottom-up community of builders to respond to local needs.

And more….
Participants in this course will develop a plan for local action that they can begin implementing immediately.


We are still preparing this course. We plan for it to be available in Summer 2020. When completed, we estimate it will provide 6+ continuing education credits.
About the Instructor
Charles Marohn - known as "Chuck" to friends and colleagues - is the Founder and President of Strong Towns and the author of Strong Towns: A Bottom-Up Revolution to Rebuild American Prosperity. He is a Professional Engineer (PE) licensed in the State of Minnesota and a land use planner with two decades of experience. He holds a bachelor's degree in Civil Engineering and a Master of Urban and Regional Planning, both from the University of Minnesota.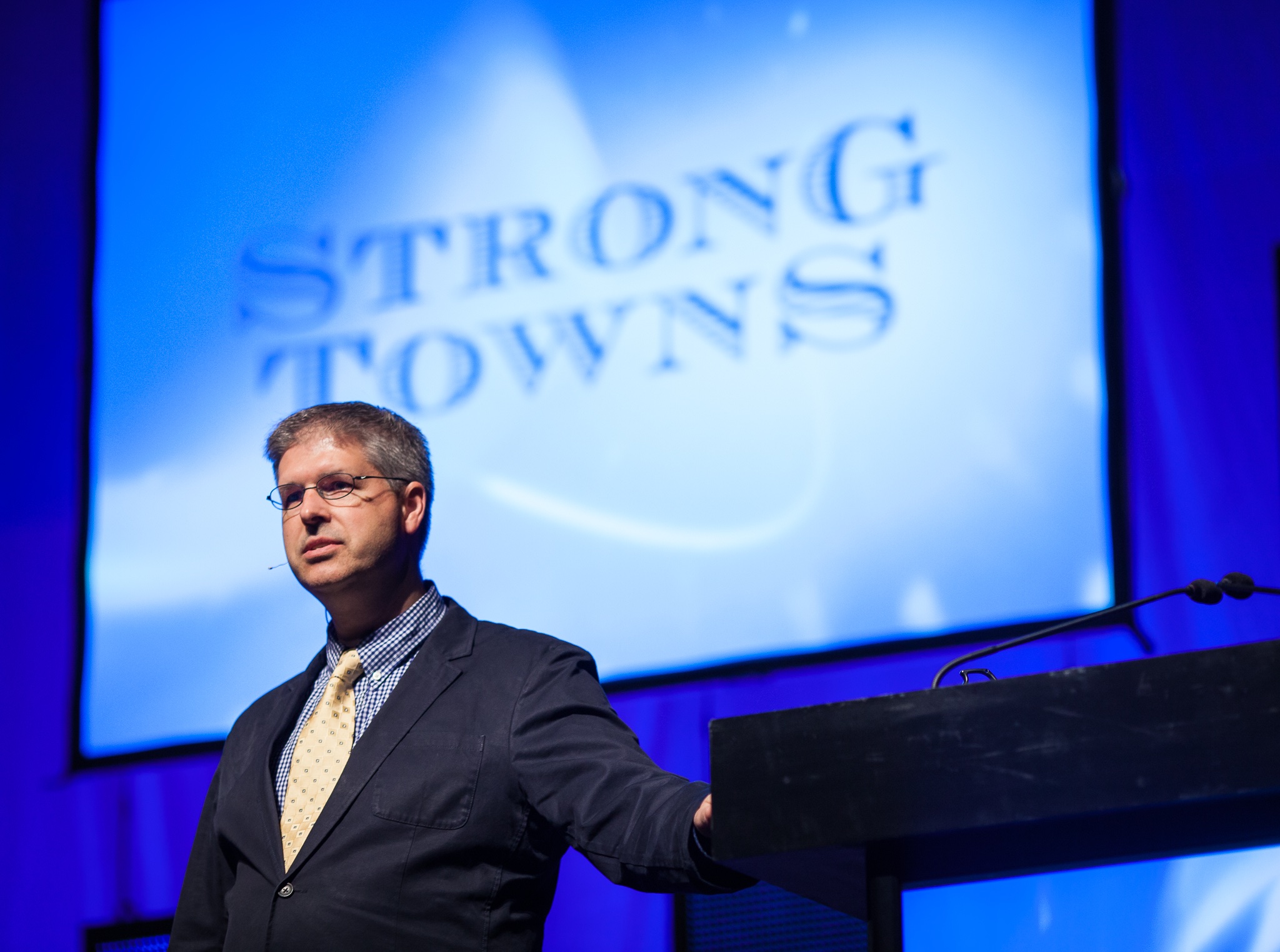 Other Featured Speakers include:
Daniel Herriges - Senior Editor at Strong Towns

Rachel Quednau - Program Director at Strong Towns