We've all been there: The community meeting you spent weeks planning out to solicit input on a new apartment building has crashed and burned. Residents are frustrated that their ideas don't seem to matter, the developer just wants to start his project, and you put in time and effort toward a process that doesn't actually accomplish much. This approach to public engagement has been the norm for decades, but it's high time we shifted gears away from this rigid system and started applying a public engagement process that truly engages.
This course will teach you a simple, yet transformative new approach—one that solicits real input from residents, satisfies local requirements, and gets wealth-generating projects moving in a timely manner. Inspired by product development and feedback processes from the private sector, this public engagement process is based on four simple steps:
Humbly observe where people in the community struggle.
Ask the question: What is the next smallest thing we can do right now to address that struggle?
Do that thing. Do it right now.
Repeat.
This course, aimed especially at local government leaders, planners and developers, will walk you through preparing for and executing public engagement the Strong Towns way, and offer lots of opportunities for you to consider how to apply that in your community.
Participants in this course will develop a plan for local action that they can begin implementing immediately.


We are still preparing this course. We plan for it to be available in 2021. When completed, we estimate it will provide 3+ continuing education credits.
About the Instructor
Charles Marohn—known as "Chuck" to friends and colleagues—is the Founder and President of Strong Towns and the author of Strong Towns: A Bottom-Up Revolution to Rebuild American Prosperity. He is a professional engineer and a land use planner with decades of experience. He holds a bachelor's degree in Civil Engineering and a Master of Urban and Regional Planning, both from the University of Minnesota.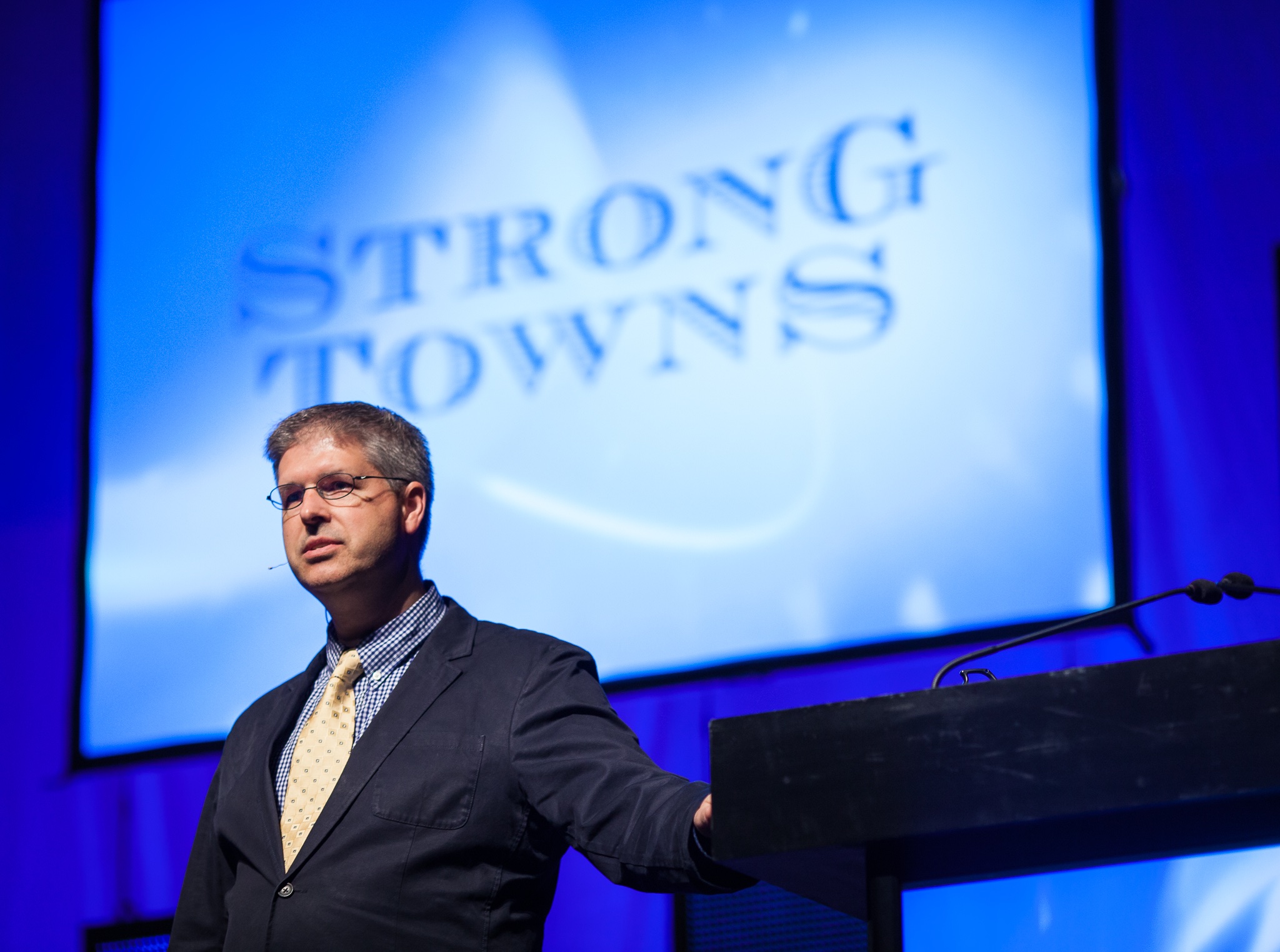 Other Featured Speakers include: 
John Reuter - Director of Local & Bipartisan Strategies at the League of Conservation Voters, and Board Member at Strong Towns

Daniel Herriges - Senior Editor at Strong Towns

Rachel Quednau - Program Director at Strong Towns